A big obstacle is the lack of loans, a subject of intense disagreement between richer and poorer countries. But in Congo, a hard-fought solar investment shows a possible path forward.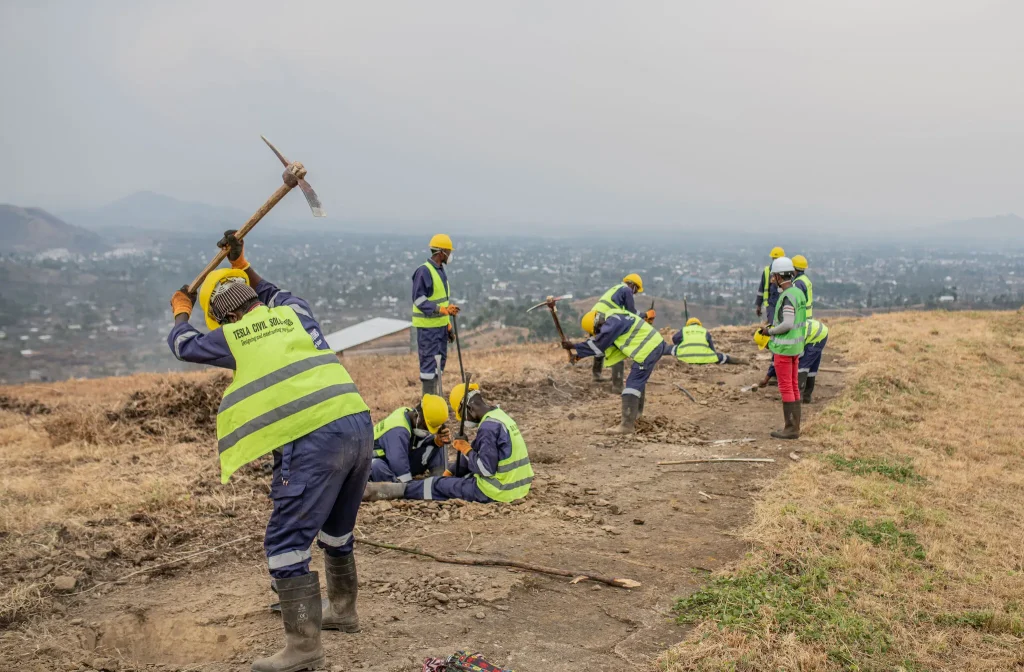 The world is racing ahead with enormous investments in renewable energy, for the first time this year plowing more money into solar power than oil.
But the world's poorest countries, mostly in Africa, are effectively priced out of the action by a global lending system that considers them too risky for investment. Only 2 percent of global investment in renewable energy has been in Africa, where nearly a billion people have little or no access to electricity.
It's a paradox, Africa's leaders argue. Clean energy projects would help stabilize their countries and economies, they say, reducing the very risk that investors say they fear. It's an issue that looms large this week at a climate summit in Kenya, as it will at climate talks sponsored by the United Nations later this year in Dubai.
It also preoccupies Archip Lobo, whose company, against the odds, raised $70 million in international funds this year — capping half a decade of effort — to build solar-powered microgrids in Congo.
"A year ago, we were about halfway to losing hope," Mr. Lobo said. "We were thinking, These lenders all want us to assure them there's no political risk, no security risk. How can you do that in Congo?"
He has lived that risk. At 8, Mr. Lobo was made a refugee. His brothers were forcibly recruited by the army, and other family members were raped.
Yet he also embodies an entrepreneurial spirit that thrives in the Democratic Republic of Congo. Mr. Lobo, now 31, got a degree and co-founded a company that roasts some of the delectable coffee that grows in eastern Congo.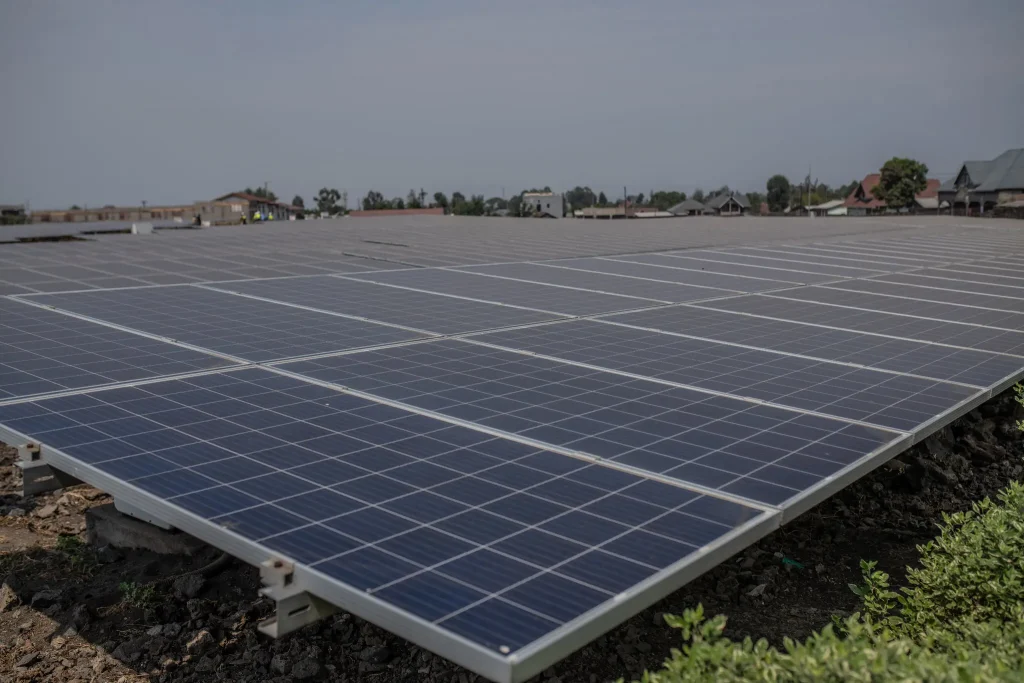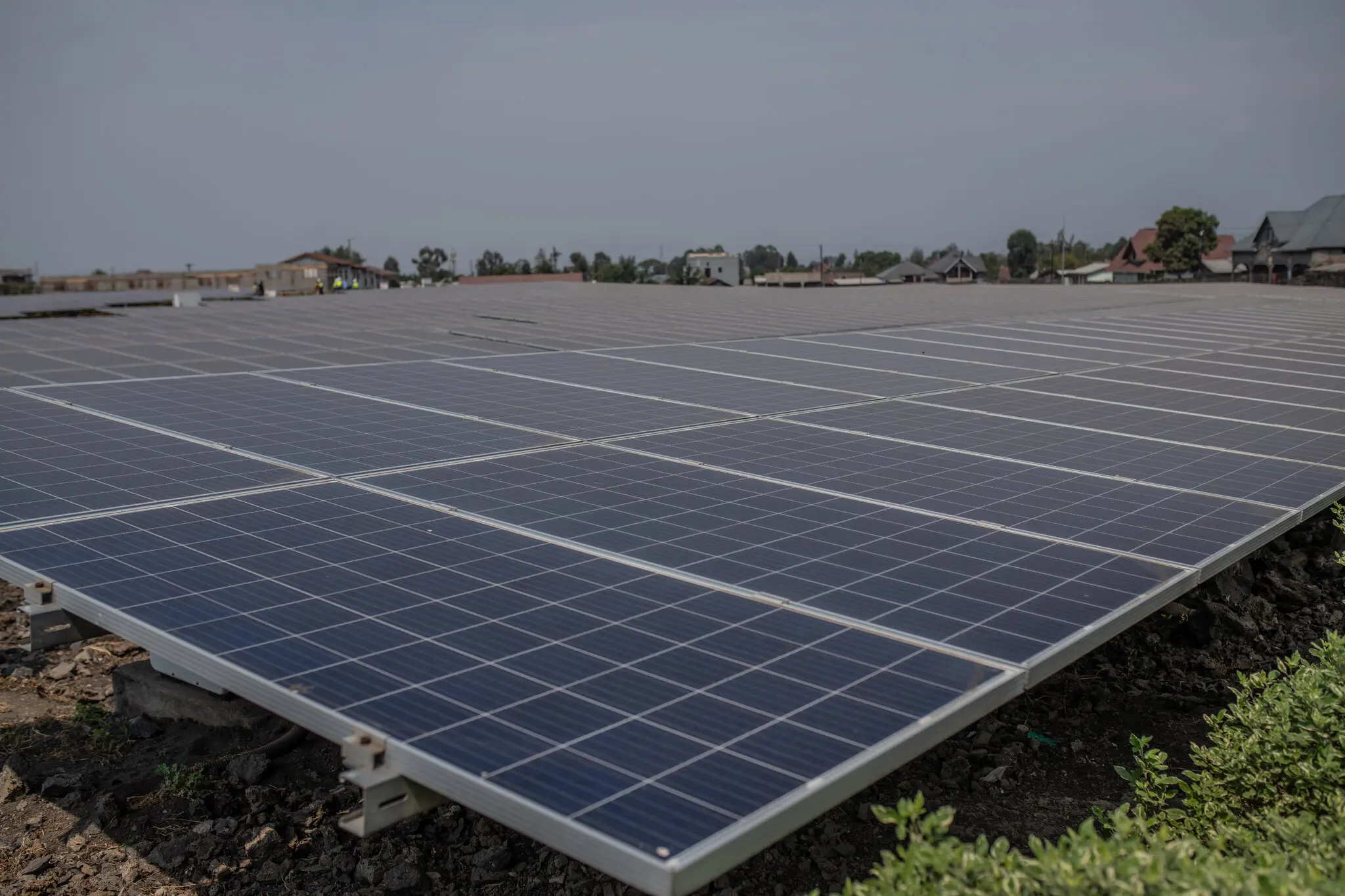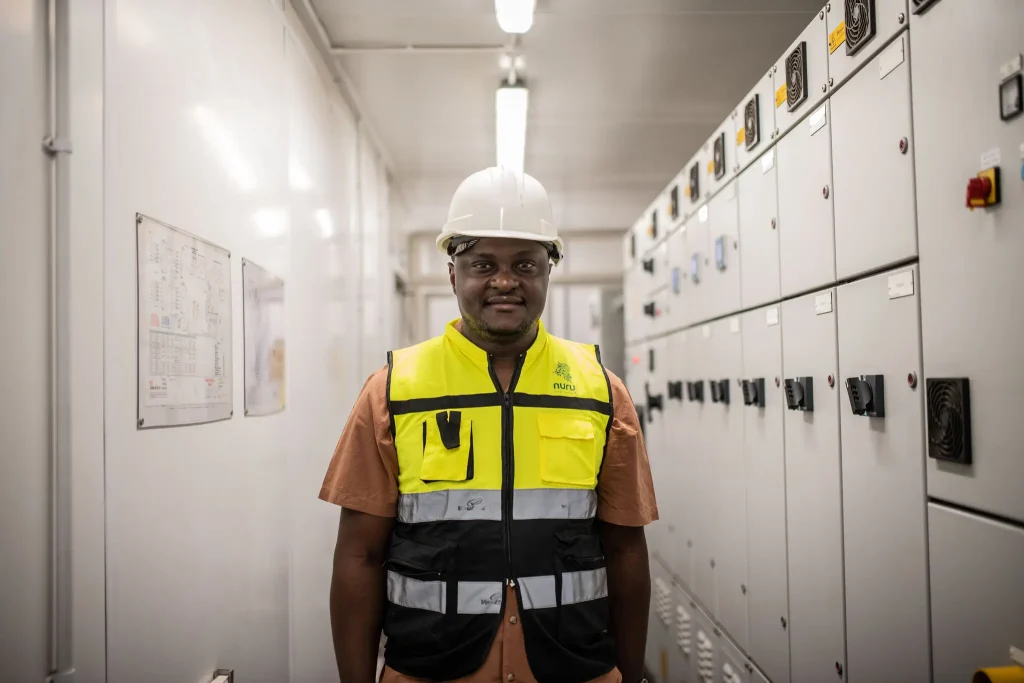 While his second company, Nuru — the word means "light" in Swahili — is small by global standards, investments like these are important, experts say, because if the pattern of clean energy investment doesn't change, by midcentury more than three-quarters of all carbon dioxide emissions could come from the least-developed countries, whose populations and economies are growing faster than anywhere else.
Like many businessmen across Africa, Mr. Lobo found himself stymied by the price and paucity of electricity. His coffee company relied on just an hour or two of power from a generator fueled by diesel that had to be trucked thousands of miles from ports in Kenya and Tanzania.
He co-founded Nuru to try to solve that problem. It negotiated a partnership with a consortium of philanthropic funds, anchored by the Bezos Earth Fund and the Rockefeller and Ikea foundations, that agreed to put in the majority of the recent funding, which is intended to give Nuru a chance to prove that, rather than being a risky investment, it is an enterprise that can make money and transform the local economy.
"We're trying to use philanthropic money to create proof points to get the market moving and show it's less risky than international lending institutions and private banks think," said Simon Harford, the chief executive of the consortium, known as the Global Energy Alliance for People and Planet.
With the money, Nuru will increase its urban microgrids in Congo to four, from one, and be able to produce 13 times as much electricity. The company eventually hopes to provide millions of Congolese with cheaper and more reliable electricity than what is produced by the diesel generators that most now use.
More than 70 million of Congo's 100 million people cannot afford or access electricity. Its population is currently growing faster than new electricity customers are being brought online.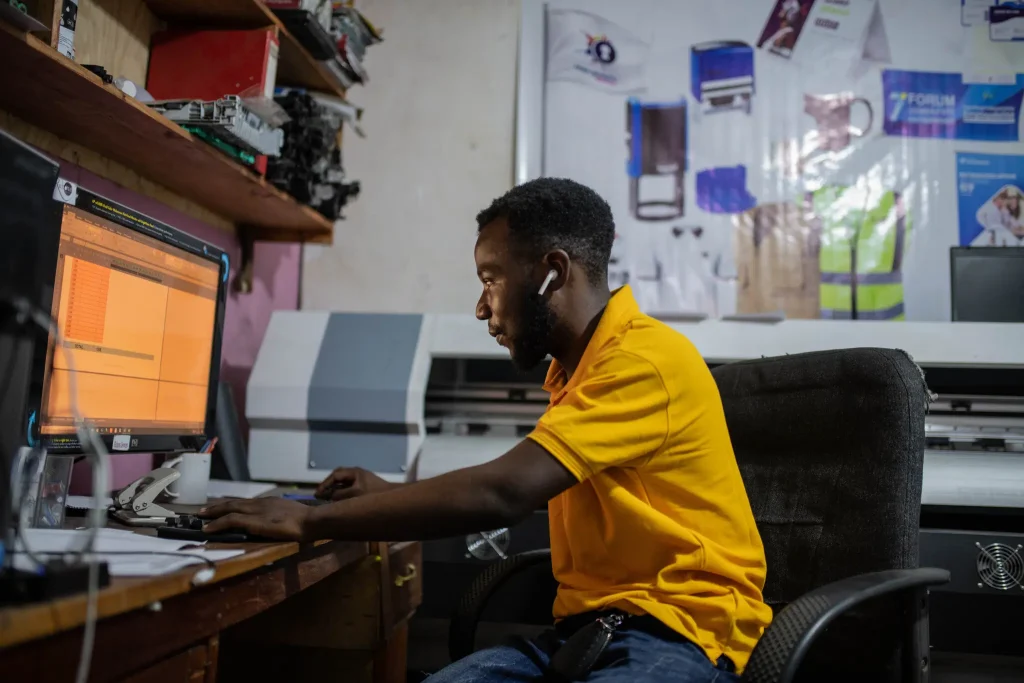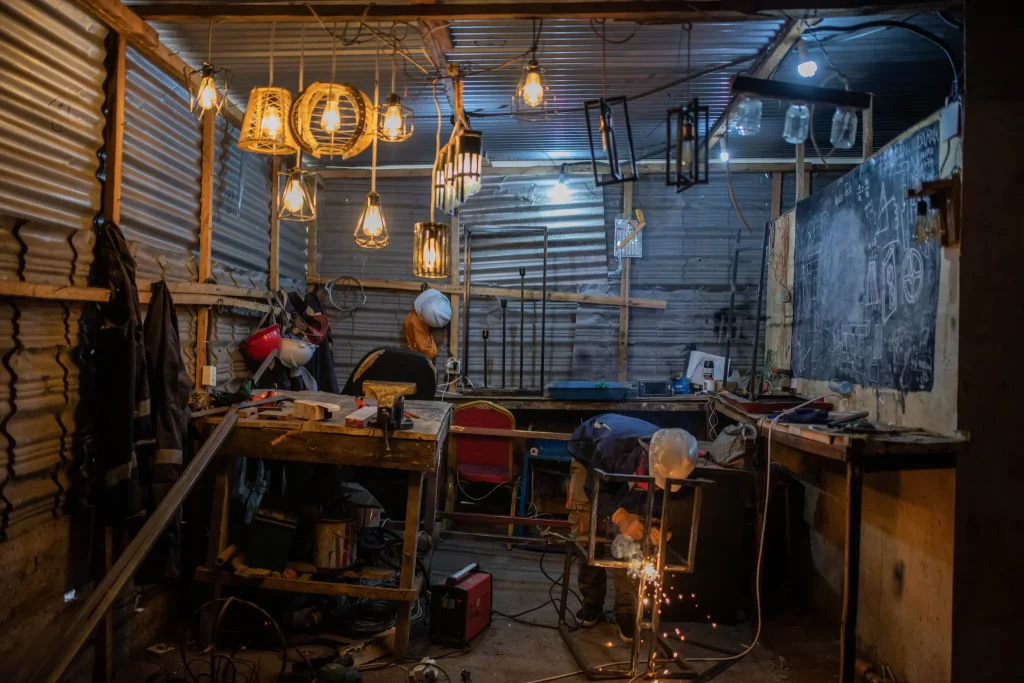 "I pay three times less to Nuru than what I paid for diesel, so you can imagine what it means for my business," said Ezekia Rubona, 27, who runs a shop where people can make photocopies, print banners, upload videos and surf the internet. "That generator, too, it always surged. We would lose machines that way."
While the financing is a major breakthrough for Nuru, the company is receiving it at an interest rate of more than 15 percent, five times as high as interest rates for many renewable energy projects in wealthier countries where companies have easier access to credit. Nuru also can't afford to hire a seasoned chief financial officer. It could barely pay its small team over the years for trying to wrangle an investment that elsewhere in the renewable energy world might seem paltry.
The clincher, said Mr. Lobo, was getting investors to actually come to Congo. That was only made harder by an Ebola epidemic in the region and then Covid-19, as well as unrest that is so persistent it rarely makes global headlines. On the day a New York Times reporter arrived in the city of Goma to visit Nuru's existing microgrid, state security forces killed more than 40 people who were gathering for a protest against the presence of a longstanding U.N. peacekeeping force widely seen as ineffective and a source of corruption.
A day later, Goma was back to its usual bustle.
"Investors are human beings too," Mr. Lobo said. "Once you come here and see the hunger for energy, the potential for growth, you can finally look past the risks and see what a transformative investment this will be, a real, genuine business opportunity."
What African leaders gathering in Nairobi, Kenya, this week for the first-ever Africa Climate Summit hope to do is persuade global investors and multinational development banks like the International Monetary Fund that African companies need not only more deals like Nuru's but also better ones.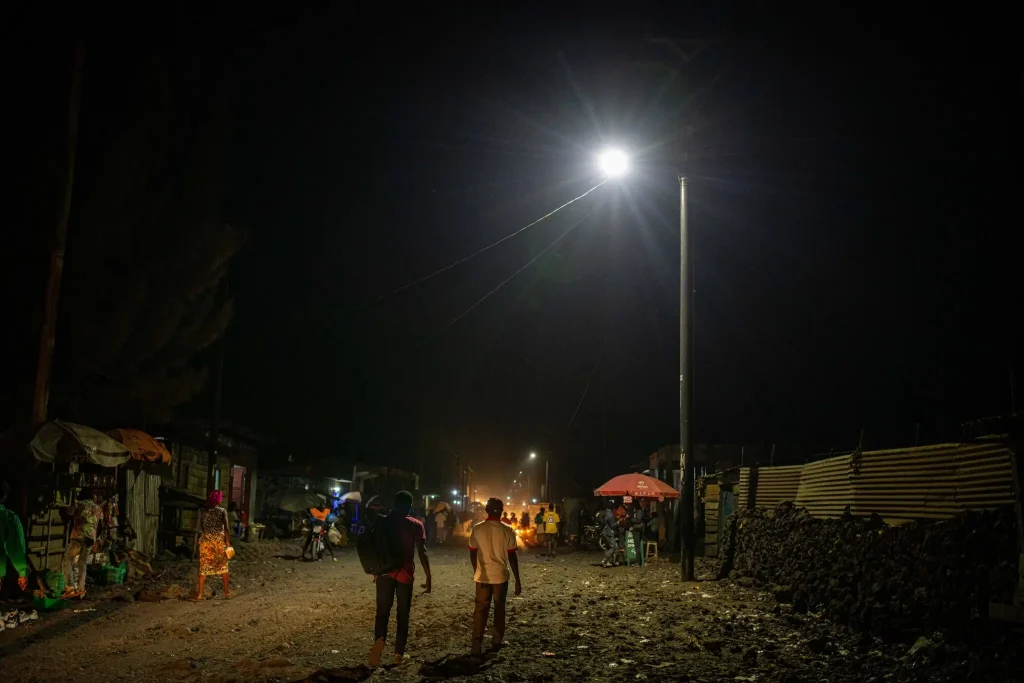 There's a term, "concessional," for certain kinds of international loans that are designed to help less wealthy international borrowers. The idea is that loans might have below-market interest rates or grace periods for repayment.
Nuru's loan is anything but concessional.
But the idea is to prime the pump for bigger investments. "The multinational banks are the ones who need to be the mobilizers-in-chief," said Chavi Meattle, an expert on climate finance in Africa at the Climate Policy Initiative, a nonprofit research group. "They've made promises to reform, but they are not following through fast enough."
Ms. Meattle co-wrote a paper last year outlining the flow of climate investments into Africa, which found that a vast majority of what was already a small pool of money went to just a few of Africa's most advanced economies, like Egypt, Morocco and South Africa.
In smaller countries like Sierra Leone, those seeking to develop renewable energy face an even steeper uphill battle than Nuru, which has Congo's large population and famed natural resources as points of reference for potential investors.
Kofie Macauley, a Sierra Leonean engineer, has been trying to raise money for a hydroelectric project in a rural area of the country for a decade. He has courted roughly 60 equity partners, big and small, from around the world, for a dam that costs $80 million, a humble sum as far as such projects go. All the groundwork is complete. The money is the only thing.
"I just can't provide the guarantees they insist on," Mr. Macauley said. The dam project, while small, could "change the whole course of Sierra Leone's history," he said, providing power to as many as two million people who now lack it.
"The big banks are too risk-averse to see that," he said. "So the rest of the world will ride a Ferrari, and we stay on the bicycle."
By Max Bearak
Reporting from the Democratic Republic of Congo, where a solar company recently raised more than $70 million.
Sept. 4, 2023